Happy Holidays from Graff Machine Tools!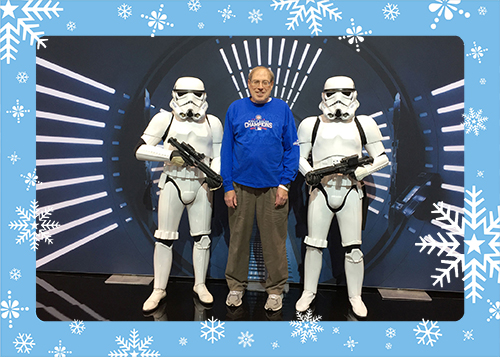 May the Force be with you in 2018!

When you're looking to buy or sell machine tools, contact me for the best service in the galaxy.



Two 2004 Citizen C16 Type VII with bar loaders-$52,500@
2 Type VII C16s are available. With LNS hydrobar, cool blaster, and live tools.

Inspect #X11625!
$52,500 for each machine.

2000 Citizen M16 Type III with bar loader - $69,500!
From medical plant.

Equipped with*:
Cincom CNC 9-Axis Control (Mitsubishi)
C-Axis on Main Spindle
C-Axis on Sub-Spindle
Approx 10 Live & 18 ID/OD Tools for the turret
LNS Express 326 Hydrobar Bar Loader
Vanex Fire Supression System
Mistbuster Mist Collector
IBAG High Speed Spindles with (2) 60K rpm spindles

*Per OEM catalog, Buyer should confirm.

1989 Tesker Model 175 Thread Rolling Machine-$19,500!
Specifications:
Capacity: 2" diameter
Rolling pressure: adj. to 18,000 lbs
Dimensions:
Width: 45"
Length: 48"
Height: 46"
Weight: 3,000 lbs.

Graff Machine Tools will purchase your surplus machines or sell them on consignment.

Retiring? We sell entire plants and departments.

Need more machines? We will find them for you!

For more information, contact Jim today!